10 Design-Focused Hotels For Your Vacation
For many of us, the long-awaited summer break has officially arrived, and in preparation, scores of hotels have been opening in time for those lucky enough to get away for a while. These days, hoteliers are quick to employ the best designers in the game to ensure each detail is top-notch. Here, we pick out some of our favorites – from minimalist retreats in the Ibizan caves, to maximalist getaways in downtown Los Angeles.
The Standard
Bangkok, Thailand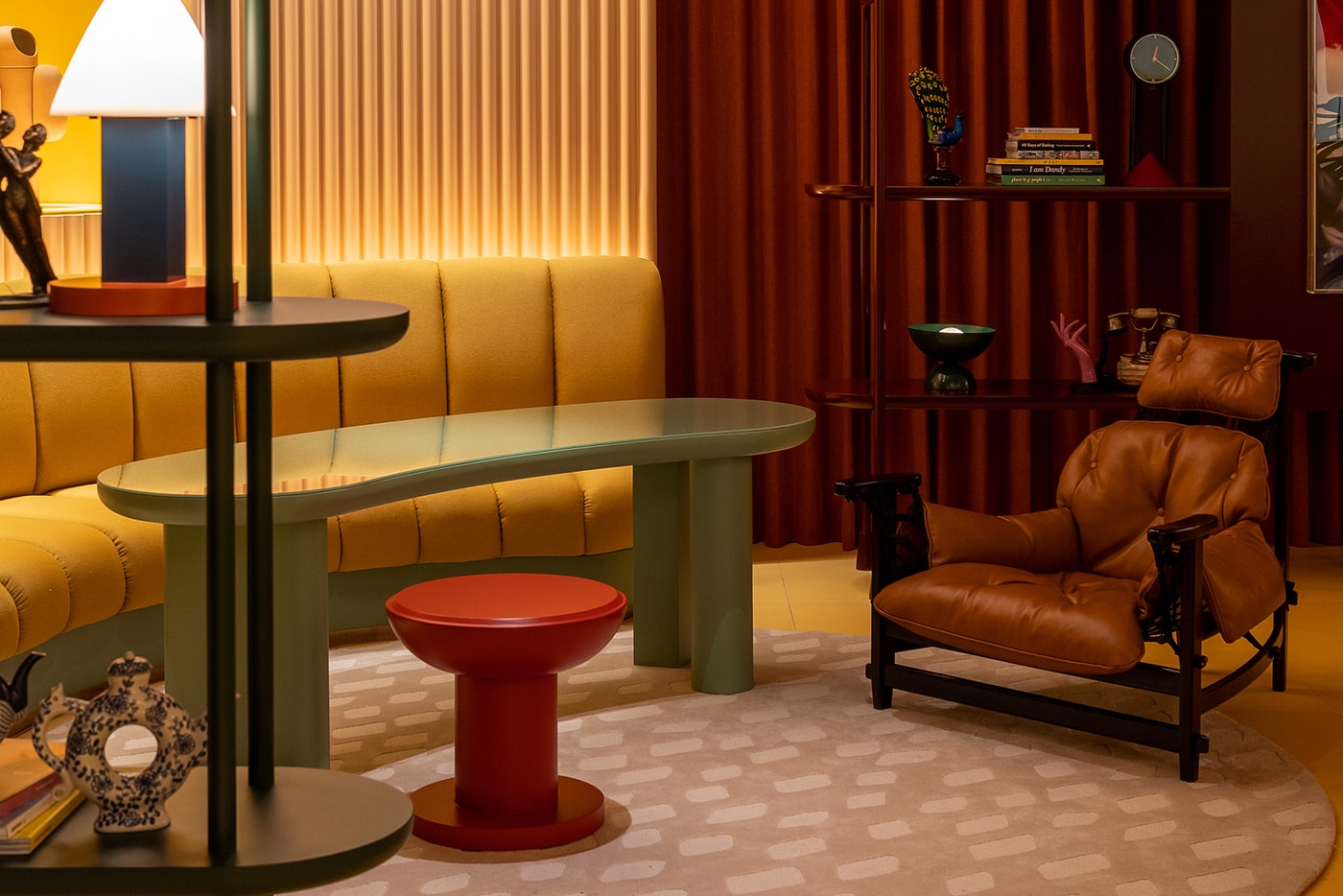 The arrival of The Standard in Bangkok has been long-awaited. Working alongside the in-house design team, artist and designer Jaime Hayon has crafted spaces that are typical of his colorful, eclectic style. Filled with custom details, fine art, and design classics, the entire space feels like a fantasy world amidst a concrete jungle. Throughout, Hayon and the team have drawn on local cultural and historical references, and public spaces provide a space for visitors to interact with the city's music, culinary, and arts and communities.
Edition
Madrid, Spain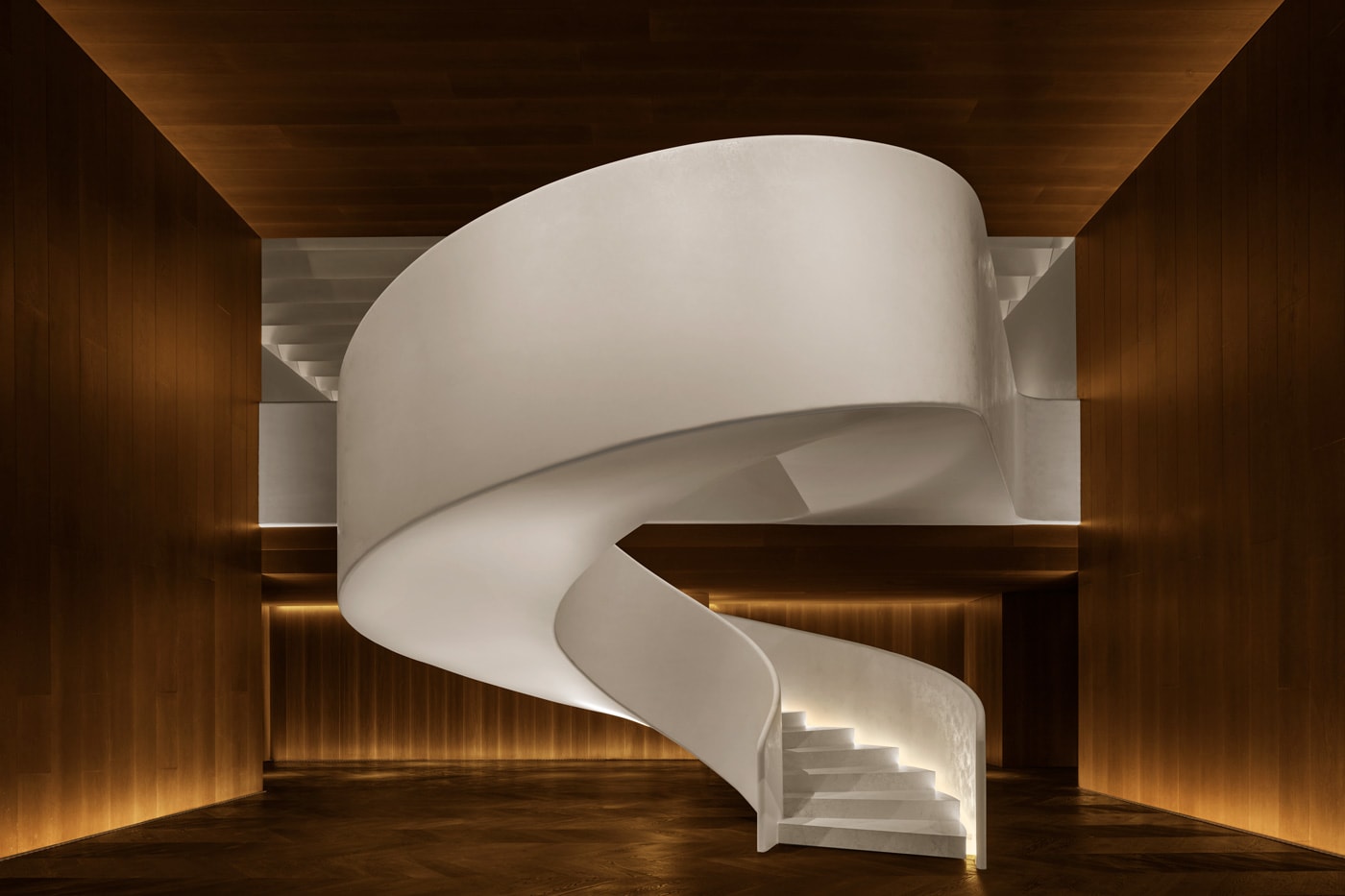 For his new Madrid outpost, Ian Schrager assembled a design team made up of longtime collaborator John Pawson and Paris-based designer François Champsaur. Together, the power trio has created interiors for the Edition that fuse chilled-out minimalism with artistry – all inspired by the vibe of the surrounding area in the lively Sol quarter. Across the four-story hotel, interiors are typically Pawson, with high-quality materials lending a hand to the statement "less is more".
Biosphere
Harads, Swedish Lapland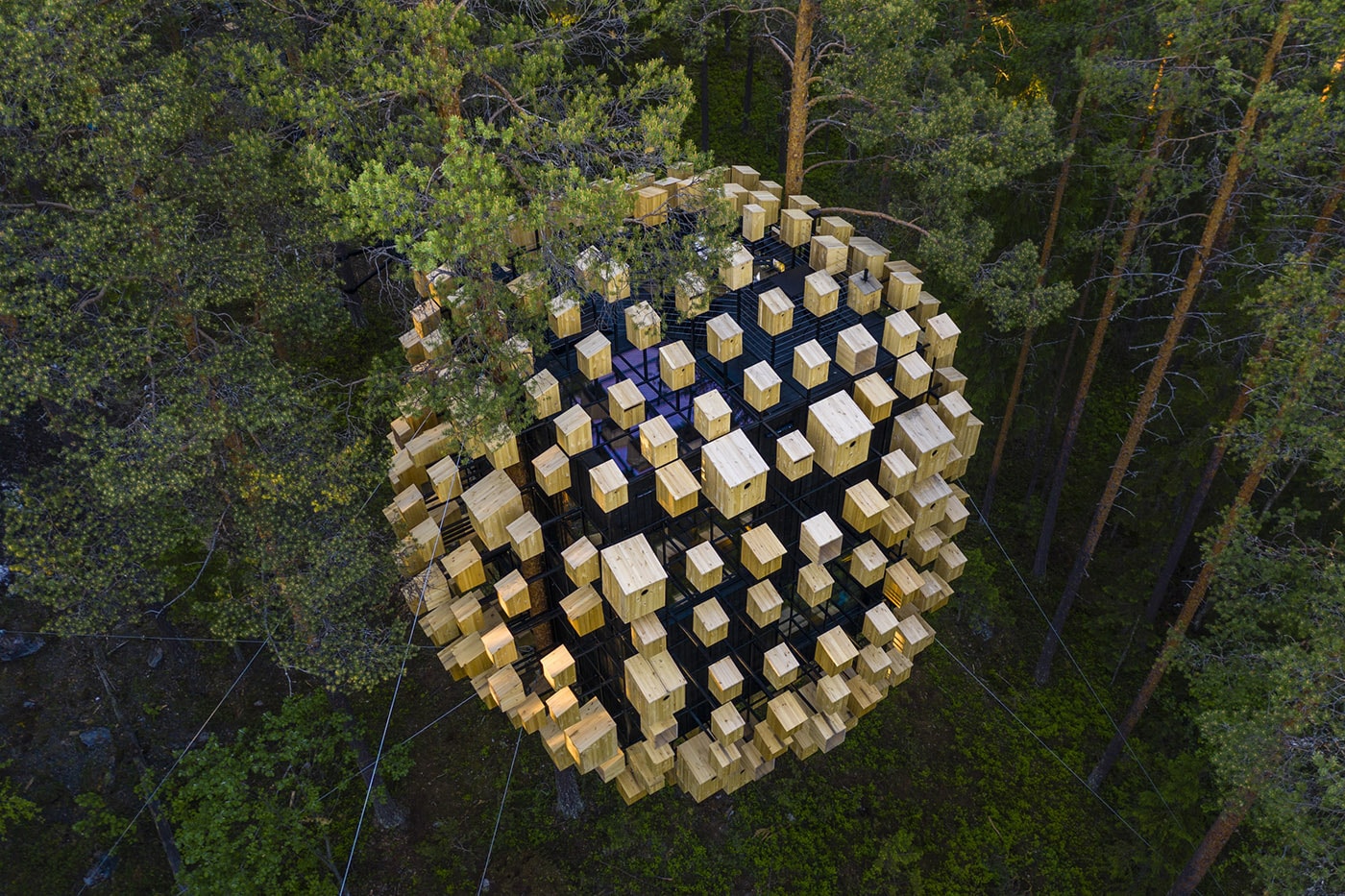 If you're looking for extreme escapism, head deep into a Lapland forest to stay in a treehouse designed by Bjarke Ingels Group (BIG). Named "Biosphere", the design sees an orb-like structure with an exterior covered in 350 bird houses. Having crossed a suspended bridge, visitors are transported into a space that feels moody and secluded – with dark-toned interiors and organic materials inspired by the fullness of the surrounding woods. Albeit small, the room has everything needed for a luxury hotel stay, including a roof terrace that offers panoramic landscape views.
Downtown LA Proper
Los Angeles, California
Kelly Wearstler's Downtown LA Proper is designed to transport you to multiple countries in one building. Its basis is founded in the aesthetics associated with Mexican modernism – with details inspired by French, Portuguese, Spanish, and Moroccan cultures. Throughout, earthy tones are paired with colorful accents. The kind of space in which you notice something new with each turn of the head, fixtures, and finishings have been created by local LA artisans, with the showstopper coming in the form of a stained-glass installation crafted by local glass artisan Judson Studios.
Villa M
Paris, France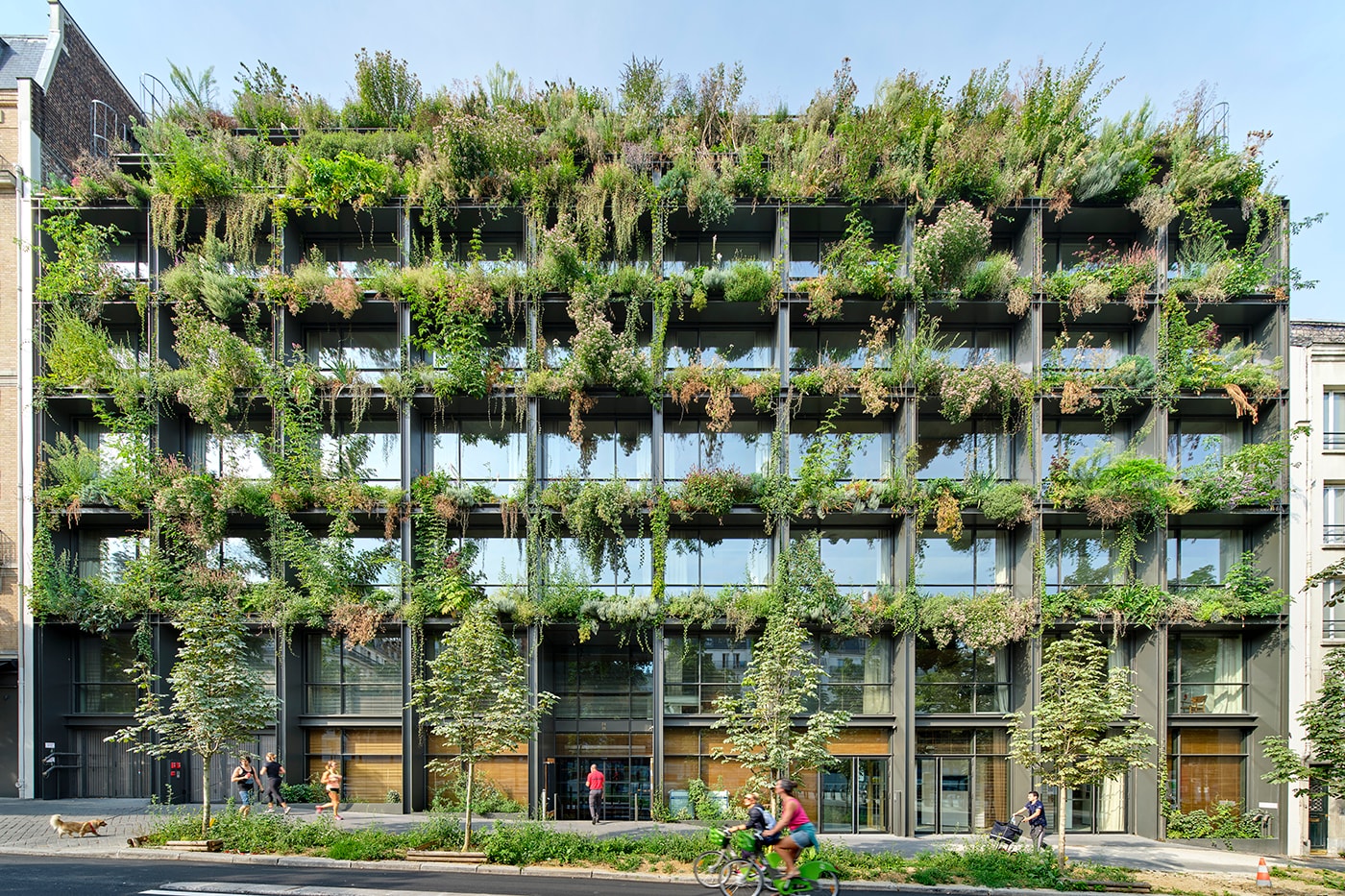 Located in the Parisian borough of Montparnasse, Villa M has been designed by french-Brazilian studio Triptyque Architecture in collaboration with design icon Philippe Starck. The overall concept is on creating a space that feels immersed in nature while being in the middle of the city. Its exoskeleton is covered in medicinal herbal plants, fruit trees, and perennials, while inside, interiors have been kept relatively minimal, with organic colors paired with classic contemporary furniture pieces.
The Beach Caves at Six Senses
Sant Joan de Labritja, Ibiza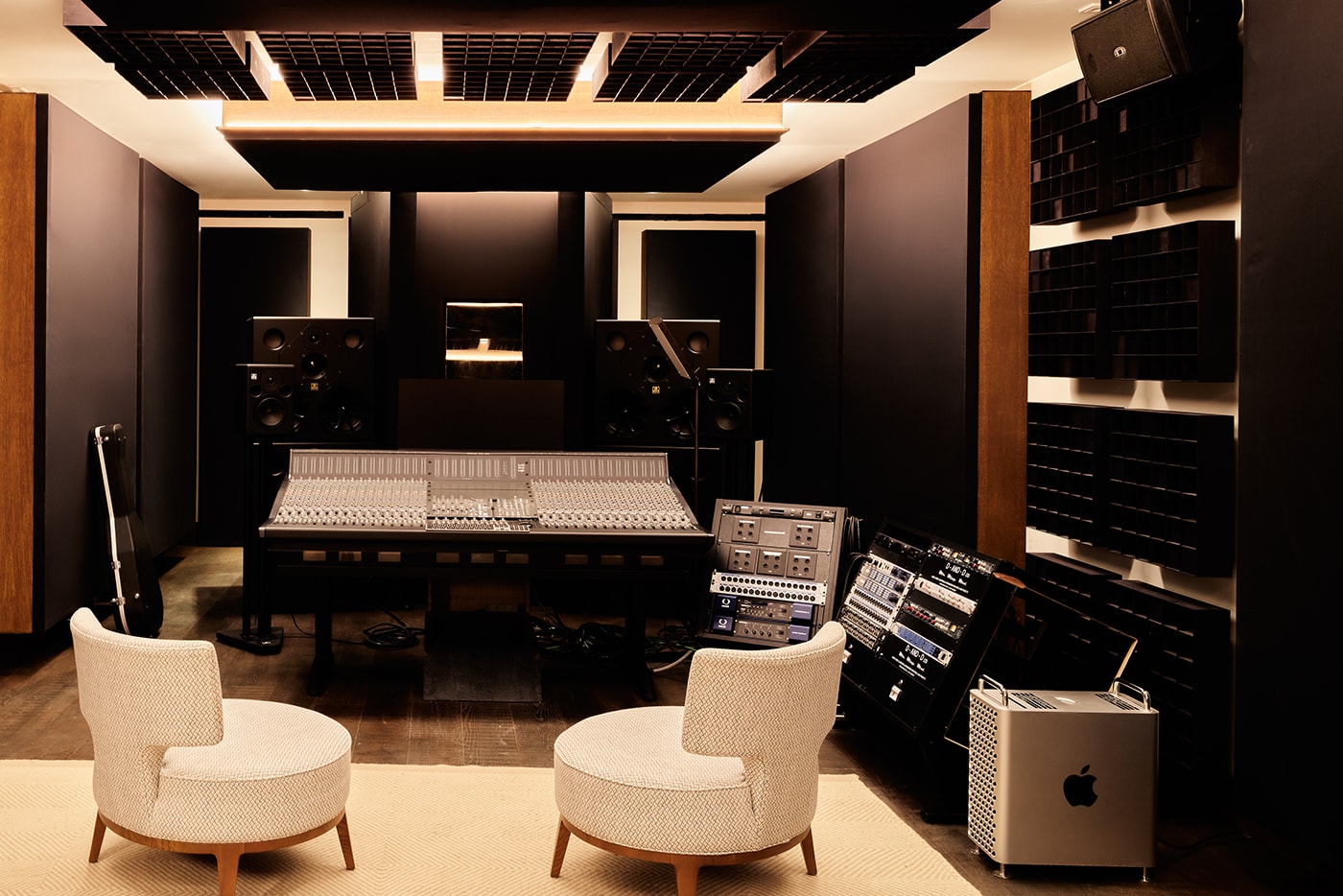 this year, Six Senses Ibiza's owner and developer Jonathan Leitersdorf collaborated with creative director, Ben Pundole to unveil an addition to his Baleric Island hotel. Named the Beach Caves, the new spot brings Latin-inspired dining, art, and music to a space designed by a studio named Diego&Alexeja. In addition to the entertaining spaces, the Beach Cave suites have a fully functioning recording studio and suites that have been built into the cliffside.
Hotel Marcel
New Haven, Connecticut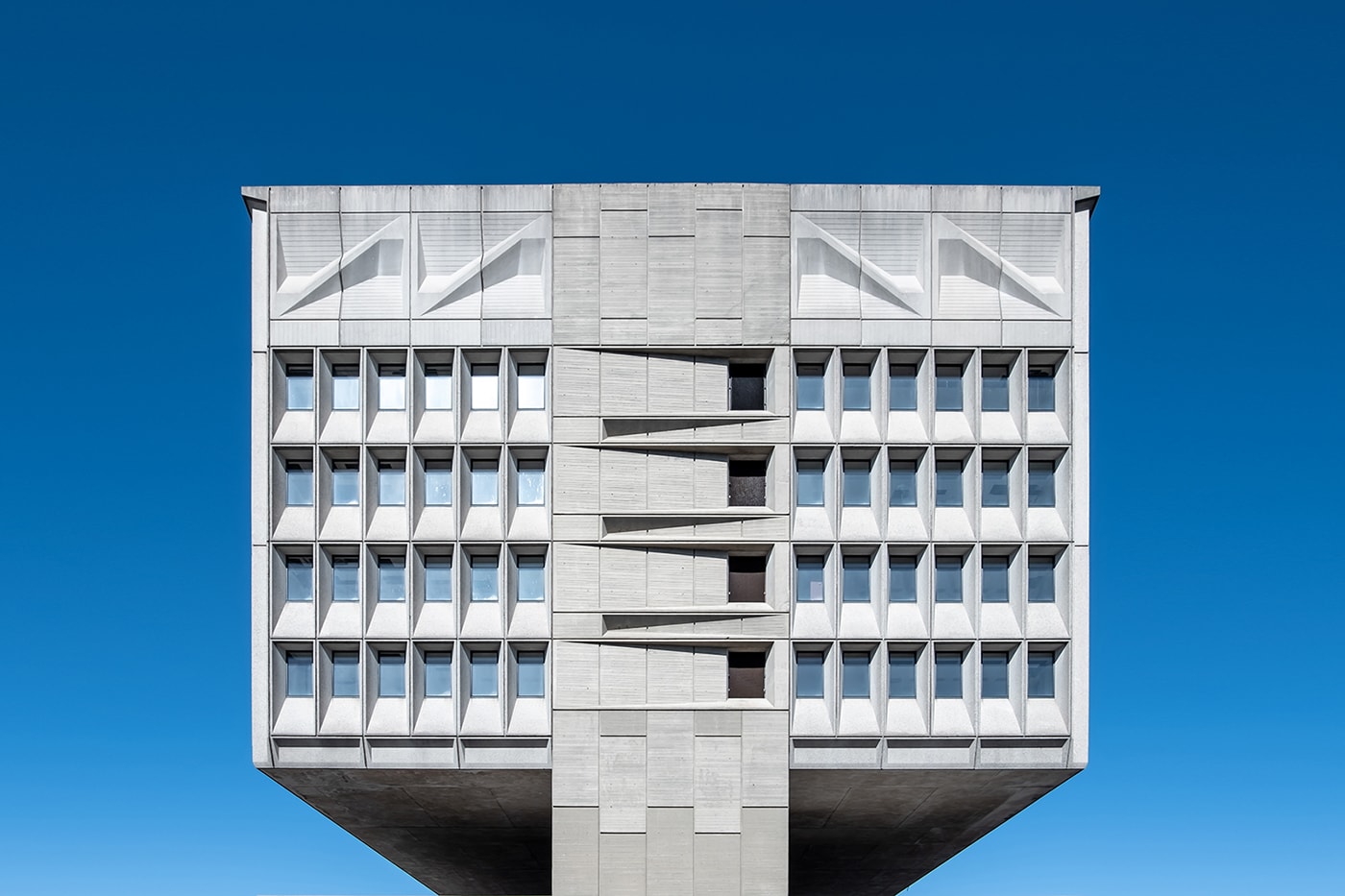 Taking a US road trip? Why not make a detour to spend a night in a modernist icon? Designed by architect Marcel Breuer in 1965, this landmark building has been brought into the 21st century by Becker and Becker and Dutch East Design, who have together worked alongside the Hilton group to create the 165-room boutique Hotel Marcel, including a restaurant, gallery, and meeting space. Throughout, there are midcentury details alenty. Its sustainable credentials are fit for modern times too, and since its renovation, the hotel is able to generate enough renewable energy to sustain its operations.
Harding Boutique Hotel
Ahangama, Sri Lanka
The Harding Boutique Hotel is located in the coastal town of Ahangama in the Southern Province of Sri Lanka. Through its design for the building, Anarchitect looked to pay homage to the architectural genre of Tropical Modernism, which originated in the country and sees buildings integrated with their natural landscape, through the use of wide, open spaces that connect to sprawling surroundings. Expect to see raw concrete surfaces teamed with a pink-pigmented pool deck and dynamic wooden facades.
Ace Hotel
Toronto, Canada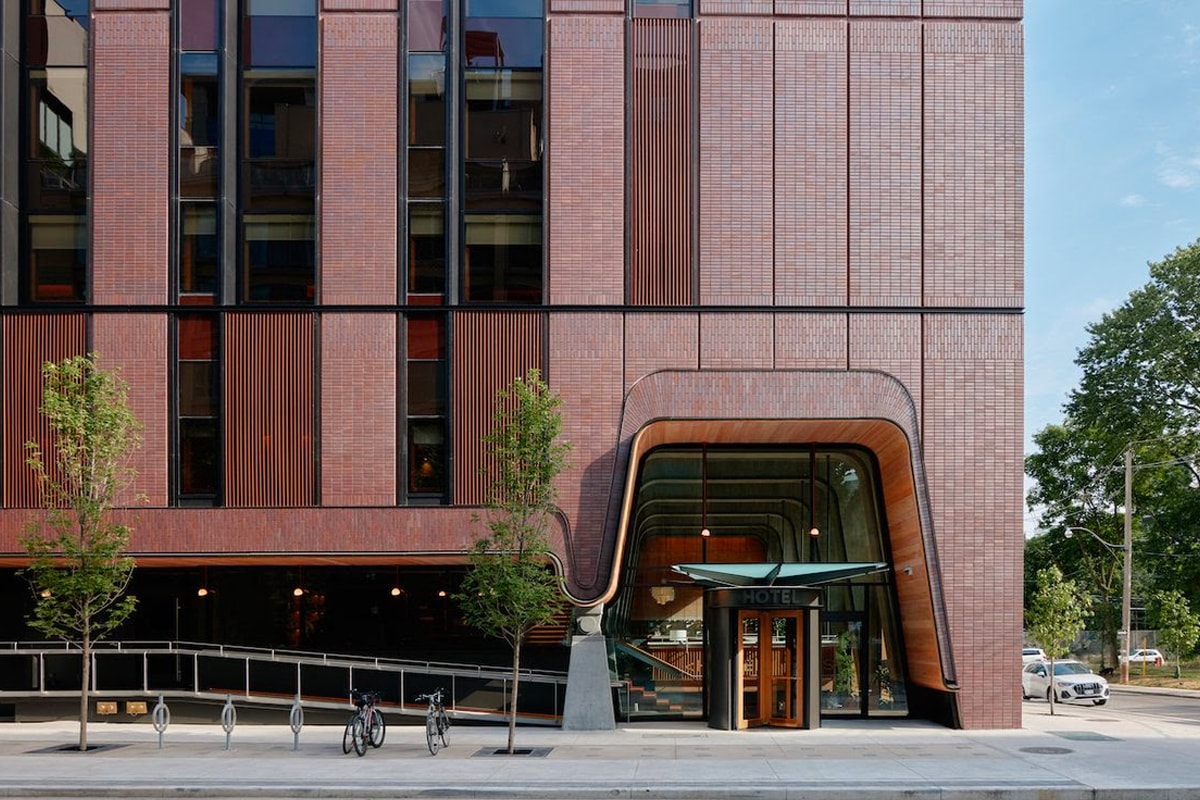 Ace Hotel Toronto has only just officially opened its doors, but we can't wait to visit. Marking its first inaugural home in Canada, the newly built hotel hosts 123 rooms and features a design scheme led by Shim-Sutcliffe Architects. Standing in the city's historic Garment District, the exterior uses a red brick facade. Inside, the lobby is clad in red oak lining and is suspended by steel rods to give guests various viewpoints to enjoy the impressive space.
Xigera Safari Lodge
Masarwa, Botswana
Each of the 12 guest suites inside the Xigera Safari Lodge is furnished with its own custom-made furniture and fixtures, with many crafted in collaboration with South African gallery Southern Guild. The getaway is set on the western edge of the Moremi Game Reserve and overlooks the floodplains of the Okavango Delta – a UNESCO World Heritage Site. Inside, its décor pays homage to the heritage of its surroundings.