Digital art exhibitions in Amsterdam
Amsterdam is at the forefront of digital art, and several exciting exhibitions and museums are dedicated to this form of art. One such exhibition is Studio Irma in Moco Museum, which showcases the cutting-edge use of technology in art. Amsterdam is home to some of the world's most innovative and exciting digital art exhibitions. Visitors to the city can explore a diverse range of exhibitions that showcase the intersection of technology and art. An excellent example of a digital art museum in Amsterdam is the ArtScience Museum, where visitors can explore a range of interactive exhibits that challenge their perceptions of the world around them, from installations that use augmented reality and soundscapes to interactive projections and multimedia displays. With so much to see and explore, Amsterdam's digital art exhibitions are a must-visit for anyone interested in cutting-edge art and technology.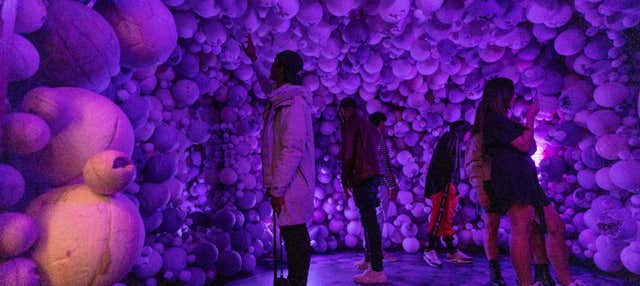 How to find digital art exhibitions in Amsterdam
You might wonder how to find these unique and innovative digital art exhibitions in Amsterdam. One great place to start is the Amsterdam Tourism Board's official website, which offers a comprehensive list of museums and galleries specializing in digital art. Other useful portals include ARTnews, Artforum, and the Dutch online magazine Metropolis M. Additionally, many of the city's leading museums – such as the Van Gogh Museum and the Stedelijk Museum – regularly feature exhibitions and installations that incorporate digital media and technology. It will help if you take the time to read all the information these portals provide. You can make better decisions if you have sufficient knowledge, such as the cost of tickets, the opening hours of each museum and any other valuable information.
Organise your trip
If you're planning a trip to Amsterdam to explore the city's digital art scene, remember a few tips to ensure you make the most of your visit. First, it's a good idea to research which exhibitions and installations will be displayed during your trip and plan your itinerary accordingly. This might involve purchasing tickets in advance or timing your visit to coincide with special events or openings. Consider investing in a museum pass or city card, which can provide discounts or free entry to many of the city's top museums and galleries. When it comes to transportation, Amsterdam's excellent public transportation system makes it easy to get around the city quickly and efficiently, whether you're taking the tram, metro, or bus. Finally, ask for recommendations or advice from locals or museum staff – they may point you toward hidden gems or lesser-known exhibitions you won't find in the guidebooks.